Shigeru ban constructs paper log house in the Philippines
Following the devastation of typhoon haiyan (locally known as yolanda) which hit the philippines in november 2013, shigeru ban conceived a temporary 'paper log house' for victims of the natural disaster. the pritzker prize winner is known for his architectural practice that is strongly involved in humanitarian efforts, particularly the development of affordable dwellings and other community structures that can be erected in short periods of time, to assist those who have been affected by adverse events as a result extreme weather conditions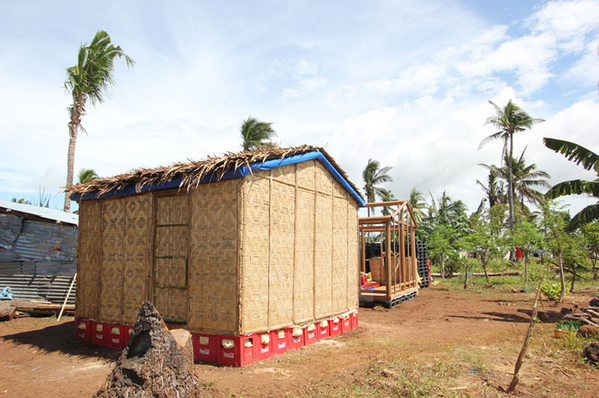 Ban's previous 'paper log house' projects carried out in countries such as india and turkey, were complicated constructions that were time-consuming to build at high volumes. For the scheme in the philippines, the japanese architect employed connection techniques similar to those used in his paper partition system – developed for creating divisions and privacy within evacuation centers – to simplify the design's overall framework, and ensure shorter fabrication periods.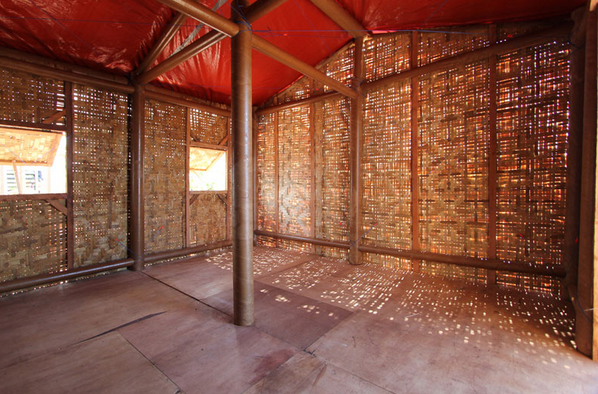 Each individual refuge is grounded by a foundation that is made from an arrangement of plastic beer and soda crates that are anchored by sand bags, and subsequently lined with floor panels made from coconut and plywood. Prefabricated woven bamboo sheets are set in place to create the vertical partitions that wrap around the cardboard tube substructure, while nypa palms are laid over plastic sheets to form a thatched roof.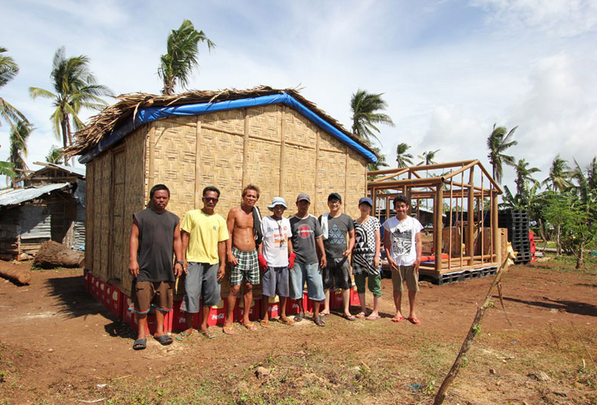 The development and realization of the paper log house in the philippines was carried out in cooperation with students from the university of san carlos in cebu.
Source:
shigeru ban constructs paper log house in the philippines
Greetings-